When discussing the oil and gas industry you are likely to hear the terms upstream, midstream and downstream. So, what do these terms mean? They represent the three different stages of the oil and gas industry.
Each stage has its own purpose and includes a variety of processes and filters to achieve that purpose. The three stages work together to find, transport and transform the oil and gas into finished products.
In this article, we will focus on the processes and filters used during the middle stage of the oil and gas industry.
Midstream
Midstream refers to the second, or middle, stage of the oil and gas industry. It involves all the processes required to transport and store crude oil and natural gas before they are refined and processed. This stage of the industry includes:
Pipelines
Compressor stations
Transcontinental tankers
Rail cars
Any additional infrastructure necessary to move these resources over long distances
The midstream stage represents an important part of the oil and gas industry. Successfully transporting oil and gas safely across long distances requires intense planning, well maintained pipelines and extreme compression.
Filters used for midstream applications
Filters and filtration systems are used during the midstream stage of the oil and gas industry. They play a critical role in ensuring the safe transport and storage of these resources.
These filters are used in a variety of applications throughout the midstream stage.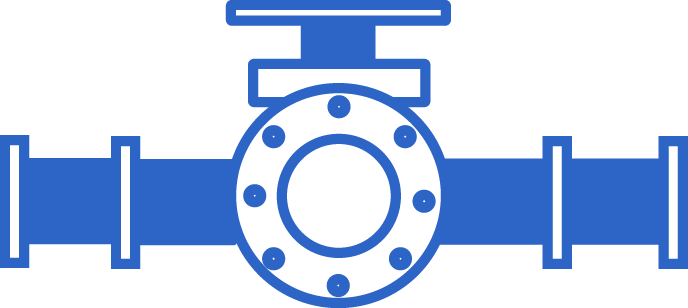 Examples of Midstream Applications
Adsorbent dehydration
Water vapor creates hydrates which can damage components and systems. It is important to keep adsorbent materials free of contaminants that will degrade the ability to trap water. High regenerations cycles as well as premature adsorbent changeout will occur as a result of poor filtration.
Compressor protection
Compressors are an important component of natural gas movement. Protection of the compressor involves the removal of solids and liquids that can harm and damage the valves and bearings on the compressor.
Condensate stabilization
This process involves stabilizing the heavier hydrocarbons like C5+ in a tower by heating the condensate to remove the light constituents. The condensates pressure is then reduced enough for safe transportation.
Pre-fractionation
Pre-fractionation of natural gas liquids involves the separation of solids from the Y grade liquids and filtering amine from hydrocarbons. Removing hydrogen sulfide and carbon dioxide from the natural gas liquids is essential to make the NGL suitable for safe transportation.

Let's recap! Midstream refers to the second, or middle, stage of the oil and gas industry. Midstream processes include all the activities related to the transportation and storage of crude oil and natural gas. Filtration plays an important role during this stage and is used in a variety of applications. The midstream stage is followed by the downstream stage.
Filtersource.com, Inc. has the filtration products and technical expertise to meet your production needs for midstream applications.
Contact us for a quote today!