It can be easy to get overwhelmed by the amount of options available while searching for a pleated filter cartridge. With many brands to choose from, it can be difficult to decide on the best filter cartridge for your system while staying within your budget. Brands like Filterite and Pall are well known names among the filtration community, however their products are often expensive with long delivery times. There are numerous options available for a lower cost pleated cartridge, but how can you be certain that a cheaper option does not sacrifice the quality of the filter? An important thing to remember is that pleated filter cartridges are, for the most part, all created equal.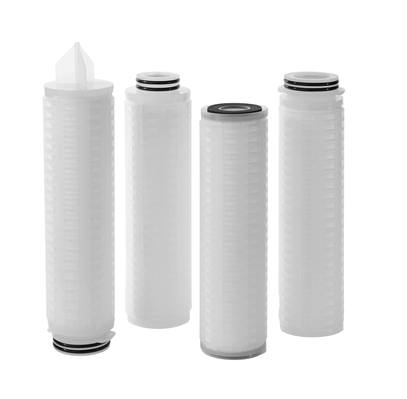 Pleated cartridge manufacturers generally purchase filter media from the same or similar media manufacturers, such as Lydall Performance Materials. Pleated cartridge manufacturers get the media in rolls and then pleat it into pleat packs. Next, they slide the pleat packs over a core. Lastly, the cartridge is covered with an outer cage and end caps. Much like the media, the cores, cages and end caps are all purchased from similar parts manufacturers, like GW Plastics. The overall process and materials used to create a pleated cartridge are essentially the same, no matter which brand you choose.
At Filtersource.com, Inc., we have access to a wide range of pleated filter cartridges from various brands, including the Graver PMC cartridge. We also offer our own Filtersource.com brand of pleated cartridges. Our Filtersource.com brand cartridges are less expensive and have shorter lead times, when compared to top brands like Filterite or Pall. We have much lower overhead costs and therefore can pass the savings down to our customers. Our goal is to lower our customers' overall cost of filtration while still maintaining the high quality they expect.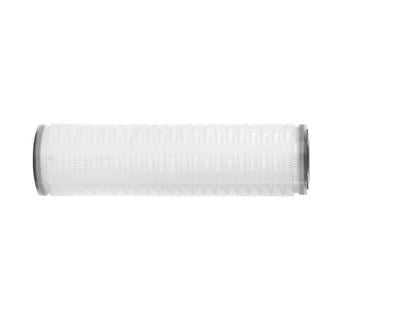 Looking for an alternative to a Filterite or Pall Poly-Fine pleated filter cartridge? We recommend you take a look at our Filtersource.com PPOW cartridge or the Graver PMC cartridge. Both are high quality filters that offer the same fit, form and function of the Filterite or Pall Poly-Fine, but at a more affordable cost and with improved lead times; ensuring your process is kept on time and within budget.